Products
A Single Place to Manage Privacy Risk
Demonstrate Compliance & Accountability
Benchmark your organizational readiness for GDPR with questionnaires, prioritize requirements for compliance, provide executive-level visibility with detailed reports, and demonstrate accountability in the event of a regulatory sweep.
GDPR Articles 5 & 24
Download the GDPR with OneTrust White Paper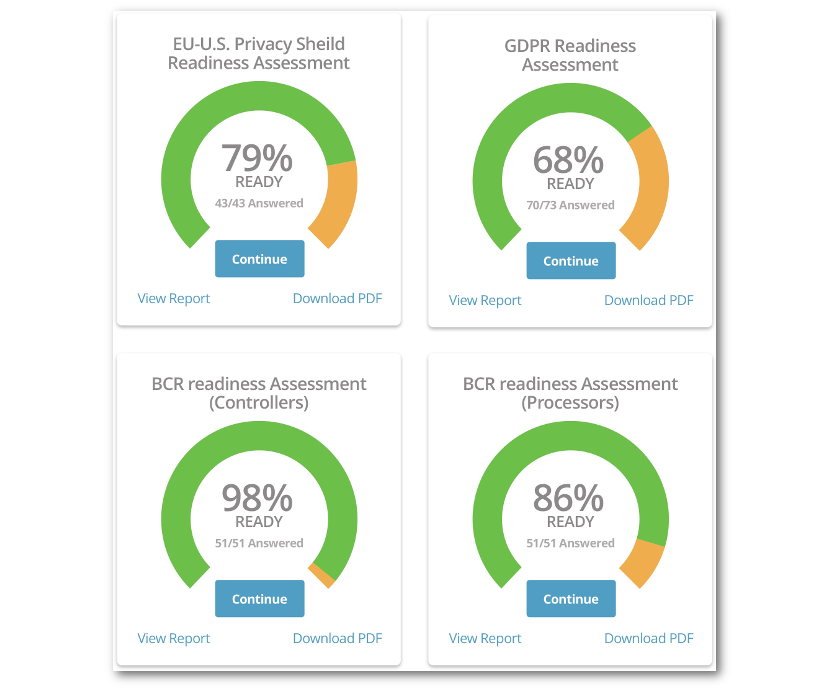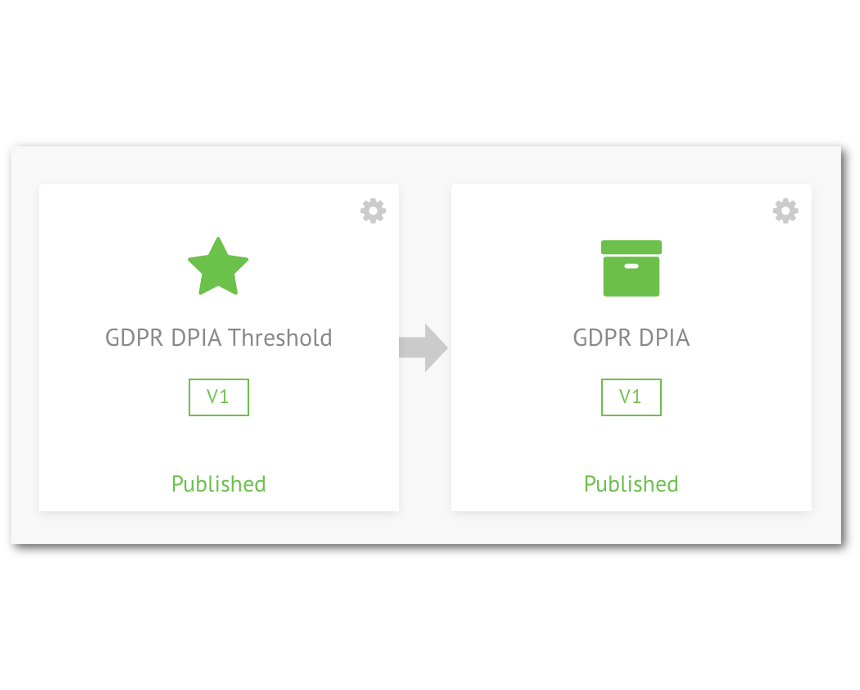 Operationalize Your Privacy Program
Choose from numerous pre-defined screening and DPIA questionnaires, or import and tailor your own. Configure risk tracking workflows, distribute questionnaires to business users, and collect and analyze risks. Easily assign follow up tasks and generate the appropriate record keeping requirements.
GDPR Articles 25, 35 & 36
Download The Ultimate PIA & DPIA Handbook
Generate a Processing Register for Article 30
Populate the data flow inventory through questionnaires, scanning technologies, in person workshops or through a bulk import. Once populated, automatically generate a searchable and evergreen inventory and visual cross-border maps based on the underlying data inventory.
GDPR Articles 6, 30, & 32
Download the The Ultimate Data Mapping Handbook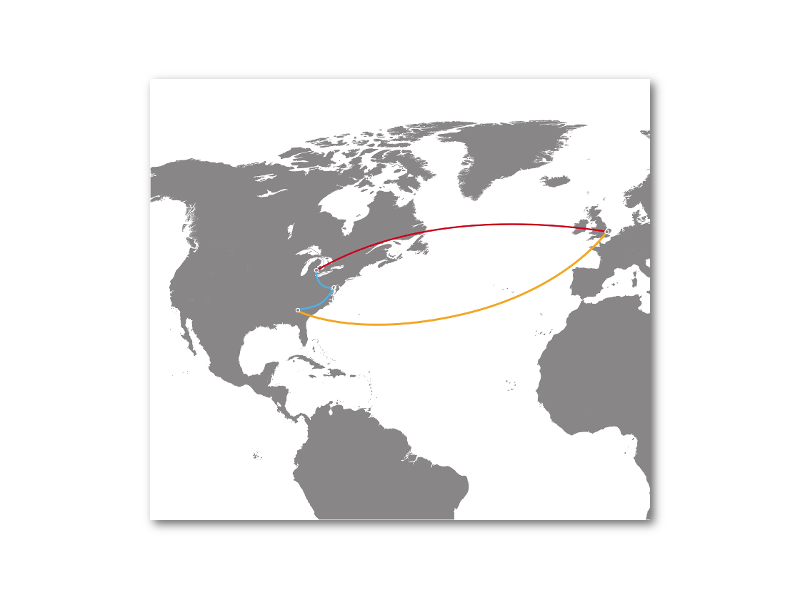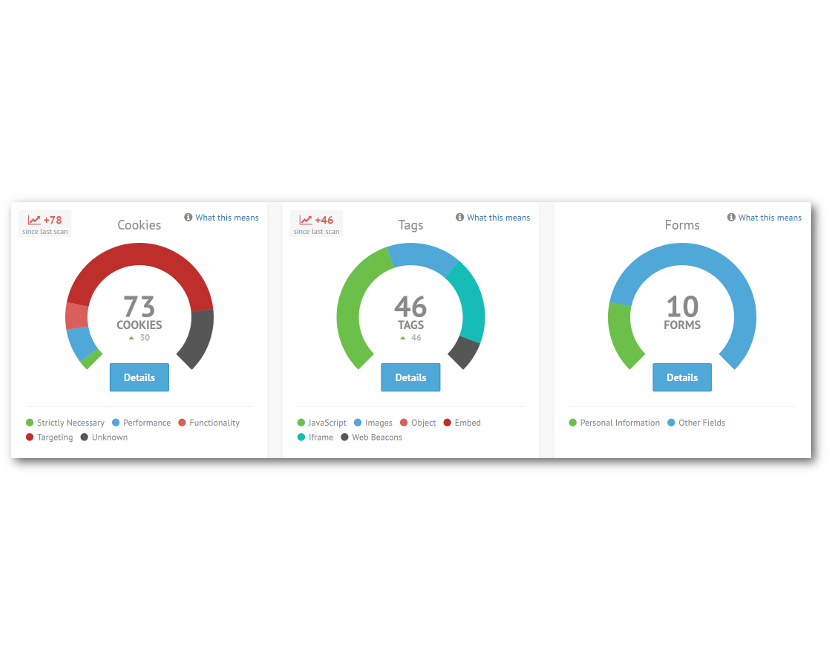 Meet ePrivacy Regulation Requirements
Conduct ongoing scans of all your websites and automatically categorize any cookies and tracking technologies against a database of 5.5M cookies. Easily manage visitor consent and preferences with a highly customizable cookie banner and policy generator.
GDPR Articles 7, 21 & ePrivacy Directive Draft Regulation
Download the Future of EU Cookie Compliance White Paper
Enable Users to Request Their Personal Data
Subject Access Request Portal
Capture data subject requests directly within a branded web form directly linked from company privacy policy. Maintain records of fulfilling the requests, link it to your underlying data map, and generate the proper documentation in case of regulator inquiry.
GDPR Articles 12, 13, 14, 16, 17, 18, 19, 20 & 21
Download The Ultimate DSAR Handbook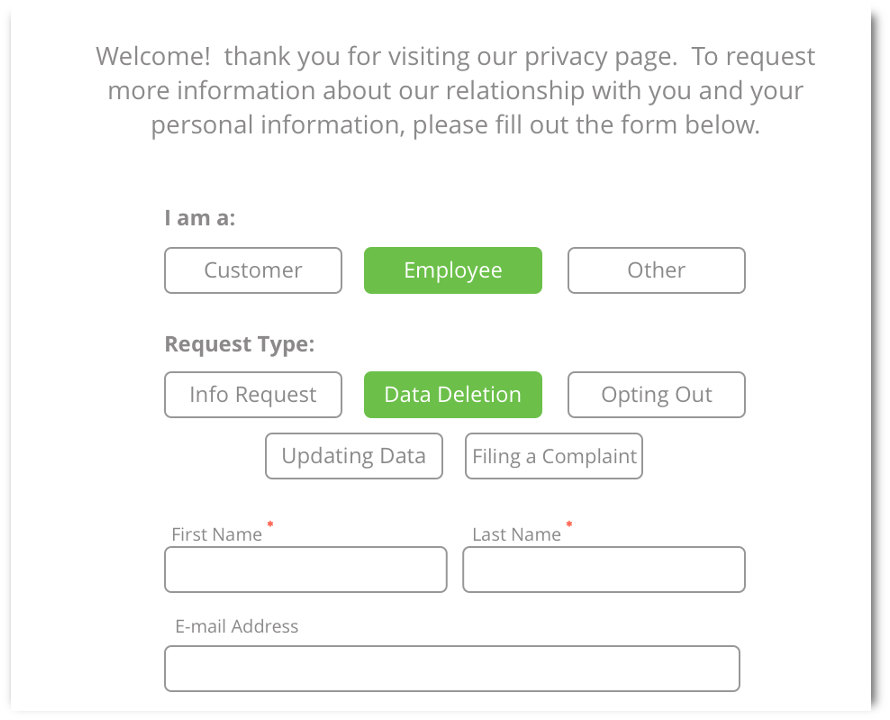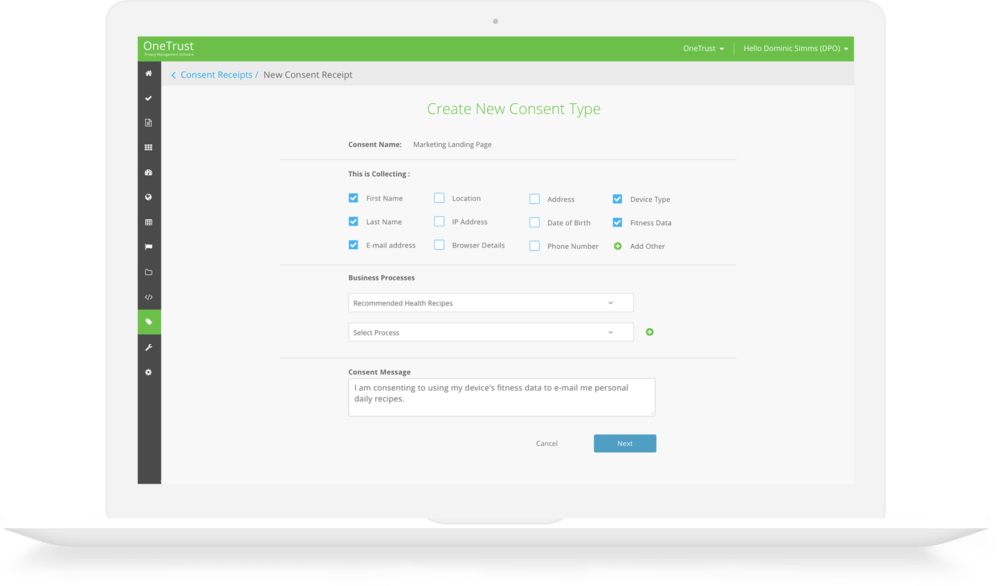 Demonstrate Consent Compliance
Embed consent management directly into your organization's website, devices and internal systems by capturing transactions in a standardized way. Provide access to data subjects to allow withdrawal, and maintain internal records of consent.
GDPR Article 7
Learn More About Consent Management
Review and Remediate Vendor Risks
Vendor Risk Management
Conduct vendor due diligence during the initial onboarding phase as well as re-audit on a risk based schedule. Send vendor assessment questionnaires directly to the third party to complete and create a central record of all your vendors and proper security obligations.
GDPR Articles 28(1), 24(1), 29 & 46(1)
Learn More About Vendor Management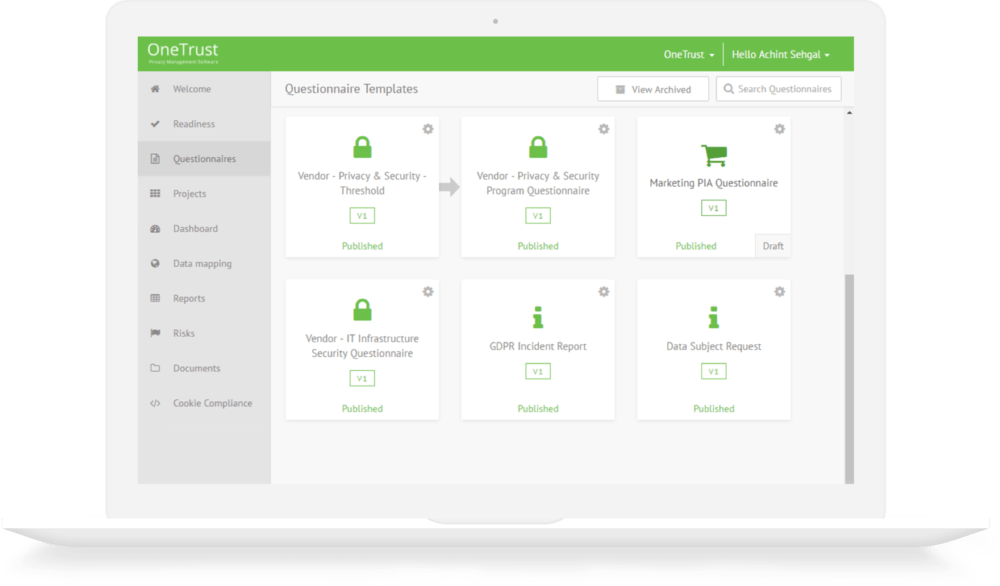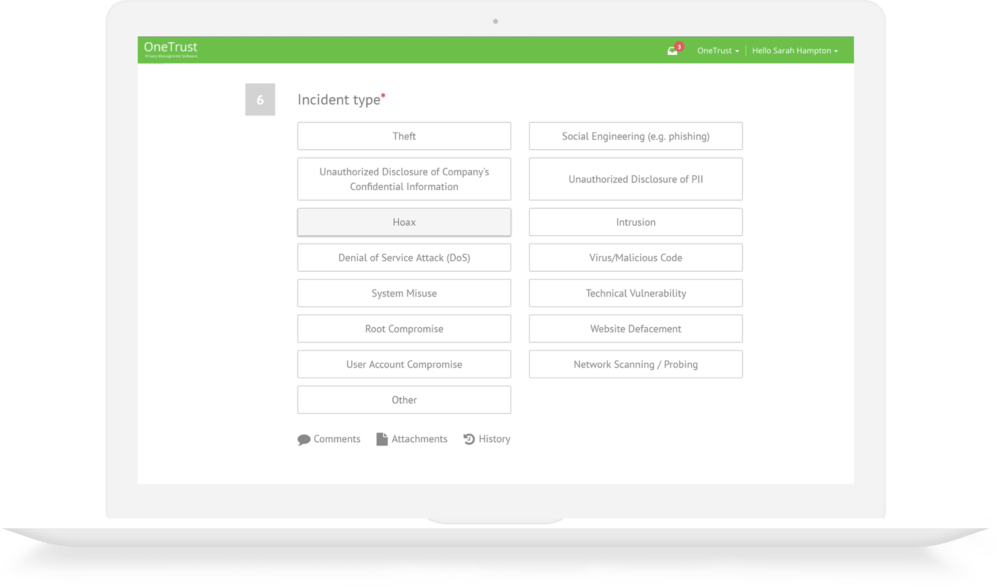 Prepare an Incident Notification Workflow
Build a systematic process to document the incident, understand if it's resulted in a breach, analyze harm to the individual and determine if a notification to the supervisory authority or the data subject is required.
GDPR Articles 33 & 34
Learn More About Incident Management
How We're Different
Global Team | Comprehensive Platform | Trusted by 1,500+ Brands
Comprehensive Suite of Technology Modules
Software you can grow into – not out of – with a modular and integrated platform, and the support of a large engineering team focused on privacy management
Large and Fast Growing Global Team
Co-headquartered across the EU and US with global multi-lingual team surpassing 300, and product available in more than 30 languages
Flexible and Easy-to-Use Software
Simple point and click interface easily customizes questionnaires, reports and settings, creating a highly flexible data mapping solution
Deep Privacy Expertise and Ongoing Updates
Knowledge powered by regulators, lawyers, privacy professionals, and dedicated research teams
Scalable Platform Used by 1,500+ Businesses
Mature product architecture makes it easy to manage matrixed organizations across legal entities, M&A activity, and business groups
Global Consulting and
Training Experts
Large team of privacy professionals, legal experts, technical delivery, and project management experts available globally
Deployment Flexibility in Cloud or On-Premises
Deployment options in the EU cloud or on-premises with the flexibility with the ability to easily transition if requirements change
Global PrivacyConnect Workshops and Partners
Large offering of global workshops on compliance best practices, and large global network of law firm and consultant partners
Ecosystem of Technology Integrations
Open API framework to integrate with existing systems, and the only officially certified RSA Ready Technology Partner
Powering Tools for
IAPP Members
Free versions of readiness, PIA, data mapping and cookie compliance tools for IAPP global community